Casa FOA "Inmigrant Hotel" Silver Medal Award
The space was conceived as a large, double-height box, the living-room and dining-room are separated by a wall that acquires greater distinction with an artwork, by Elba Bairon in plaster, created especially for this project. Featuring furniture from Modenature with straight lines and earthen colors, the bedroom opens onto a bathroom in which the starring item is an enormous round bathtub. The aroma of candles, the flower arrangements and the atmosphere created by the lighting constitute indispensable complements for a space in which quality comes to the fore. In the living room India Song sofa with palisander oak finish upholstered in linen and accesory cushions in velvet. Ebene coffee table with palisander oak finish as well.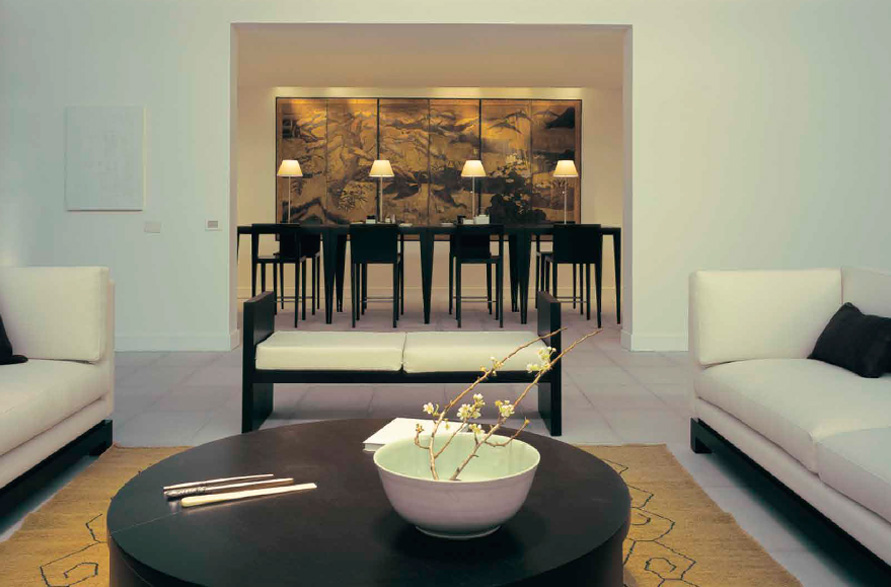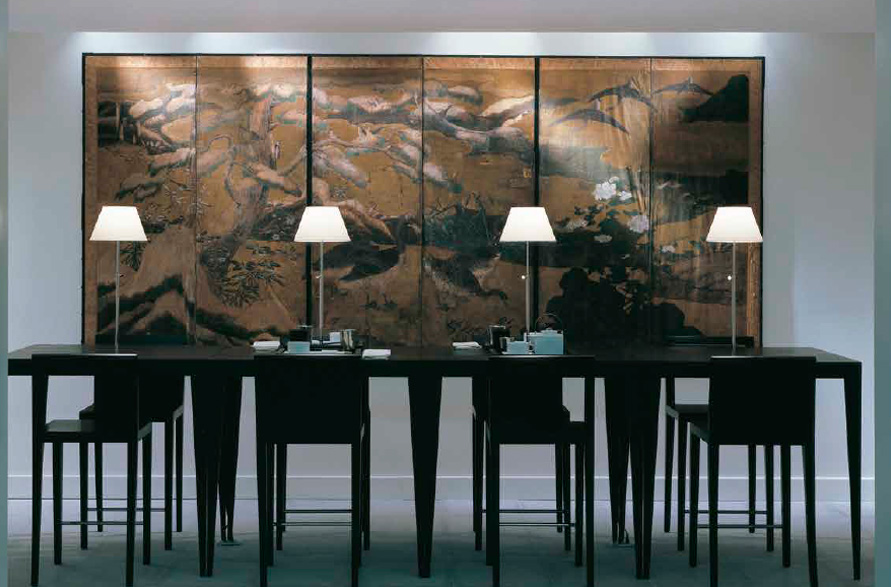 In the Dining-room Arche working table with palisander oak finish, adjustable chrome lamps, and four ecru taffeta lampshades. Lucas and Vento chairs from Modenature with palisander oak finish and stainless-steel footrest.
The table for four is set with wooden trays and sushi porcelain.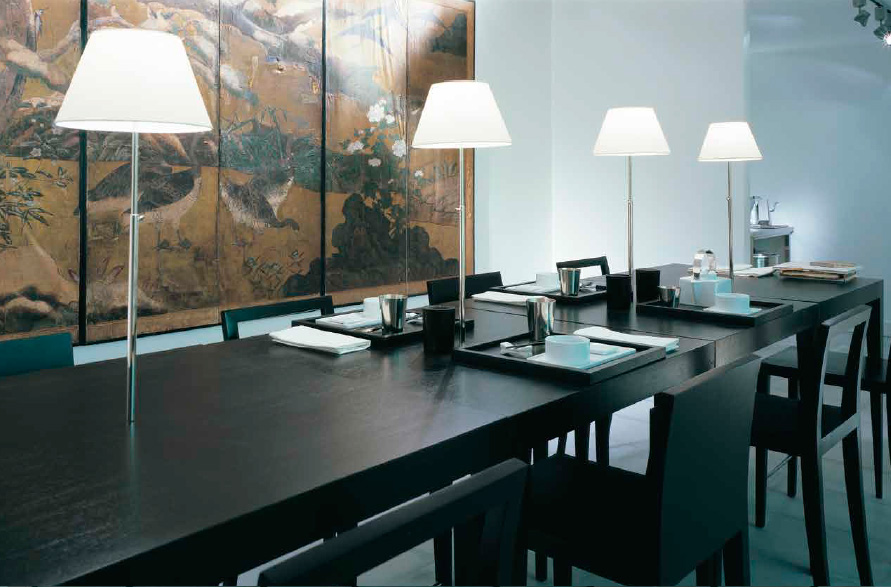 In the master bedroom, Modenature Shadow headboard and Arch bedside tables with palisander oak finish. Charlotte footstool and Louis armchair upholstered in linen also with palisander oak finish. Noe lamps with ecru taffeta lampshades light the space.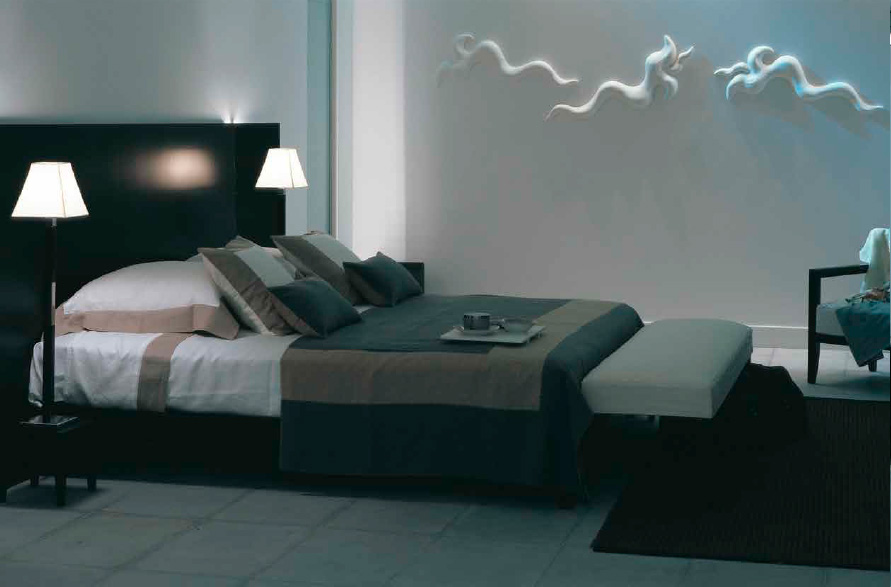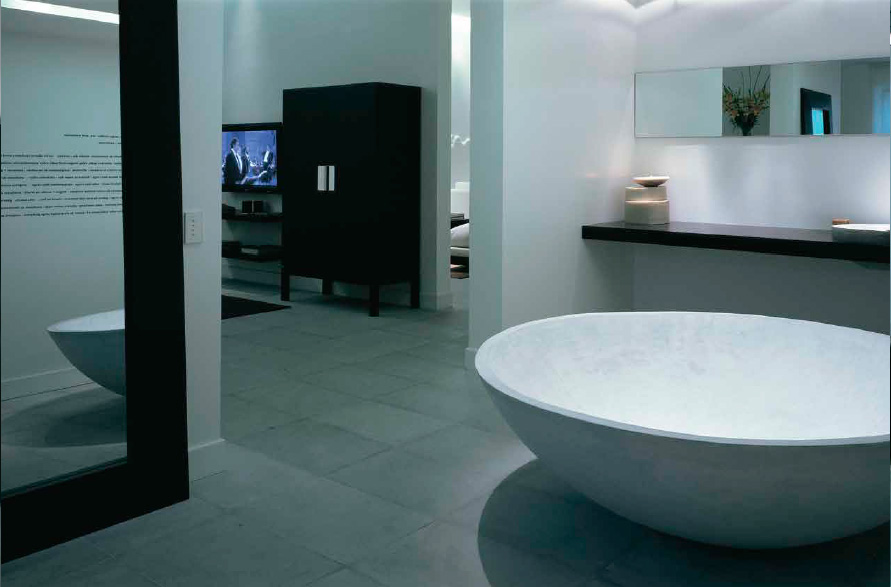 In the restroom, reflections in the mirrors and a Hang Jin cabinet with palisander oak finish peeking out from the master bedroom.