b house san isidro
The Papyrus lamps, designed by Sergio Calatroni, considered an icon of contemporary style, frame the window that opens out onto the cane and papyrus garden.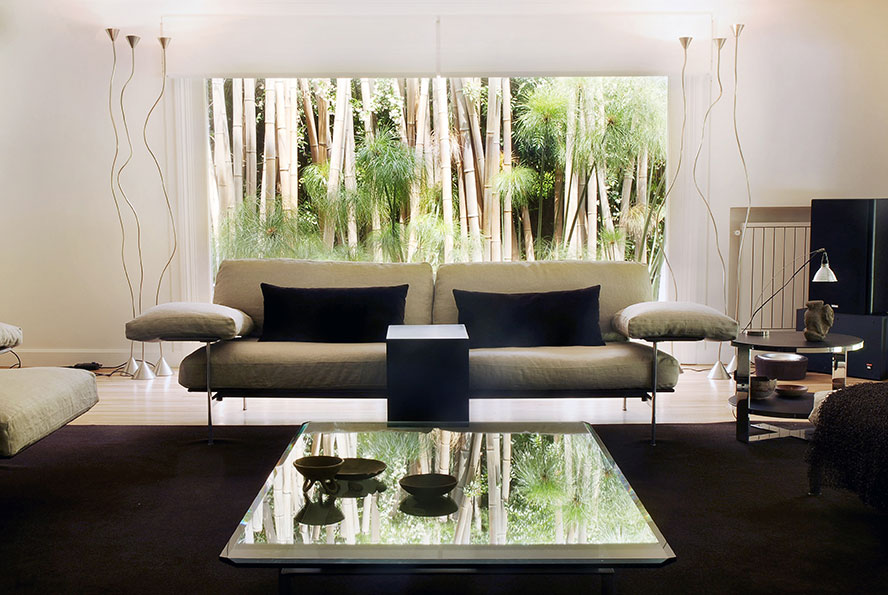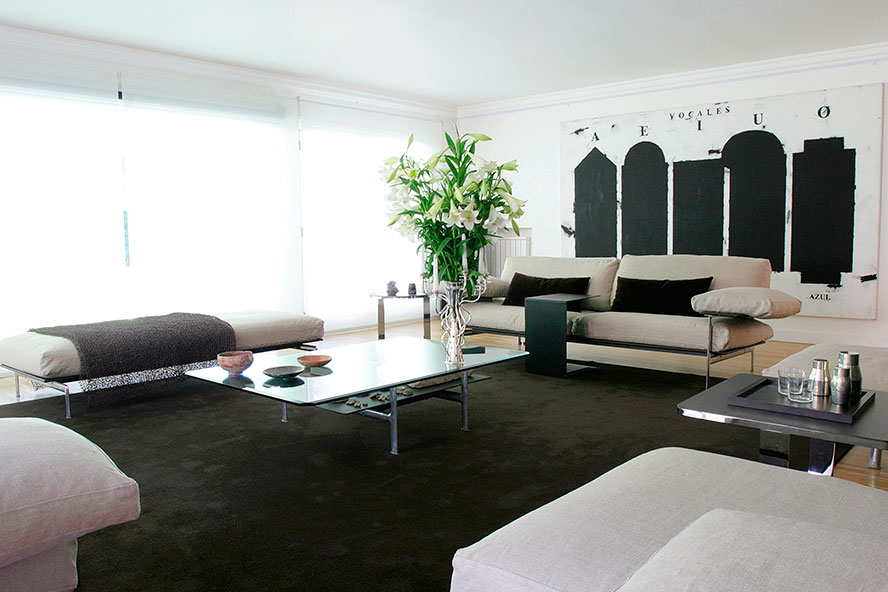 On a llama-wool rug, sofas, chaise longue and bench upholstered in linen with die-cast aluminum frame and leather from the Diesis series, B&B, which has become part of the history of contemporary design, all by Antonio Citterio and Paolo Nava. Accompanying them are a coffee table from the same line and three smallEileen tables characterized by a cross-shaped base in polished chrome steel, also from B&B. On the coffee table, pre-Columbian bowls and Simon flower vase by Driade with an arrangement of white lilies. Behind the sofa, upholstered in linen with velvet accessory cushions designed by Antonio Citterio, we find the painting "Vocals" by Kirin.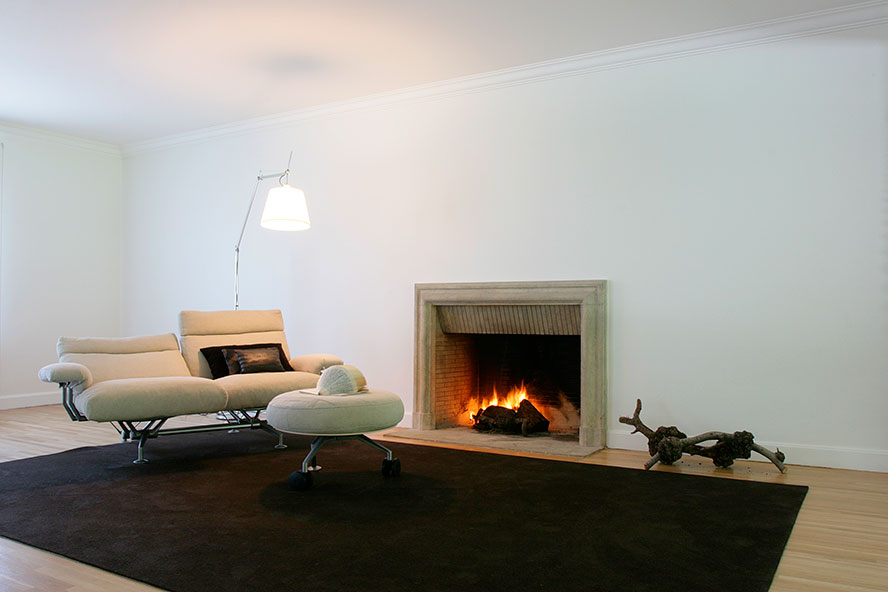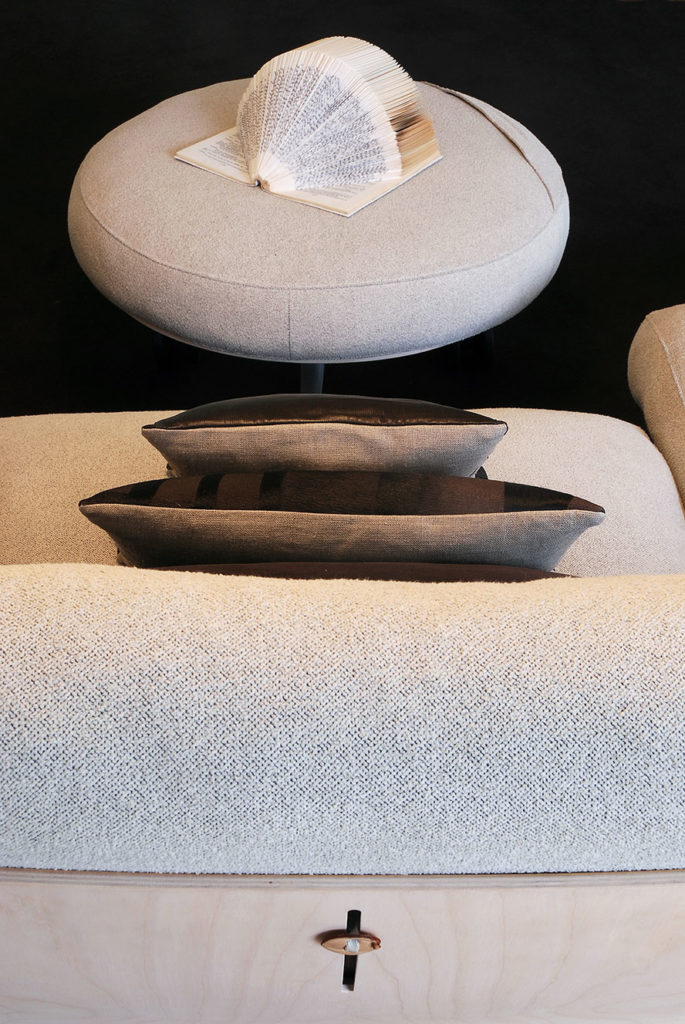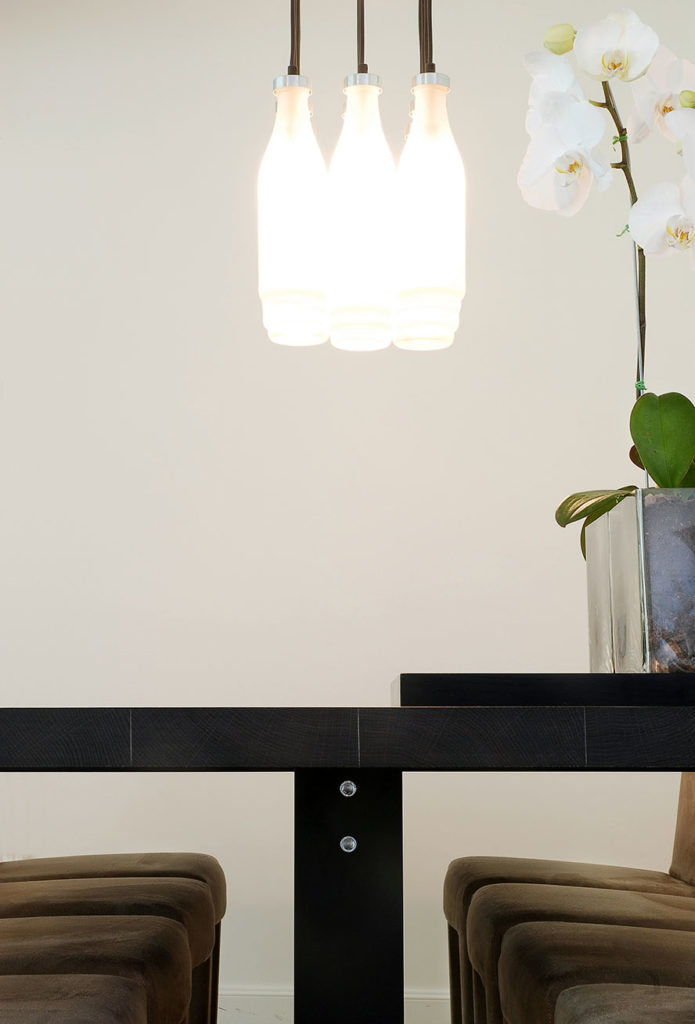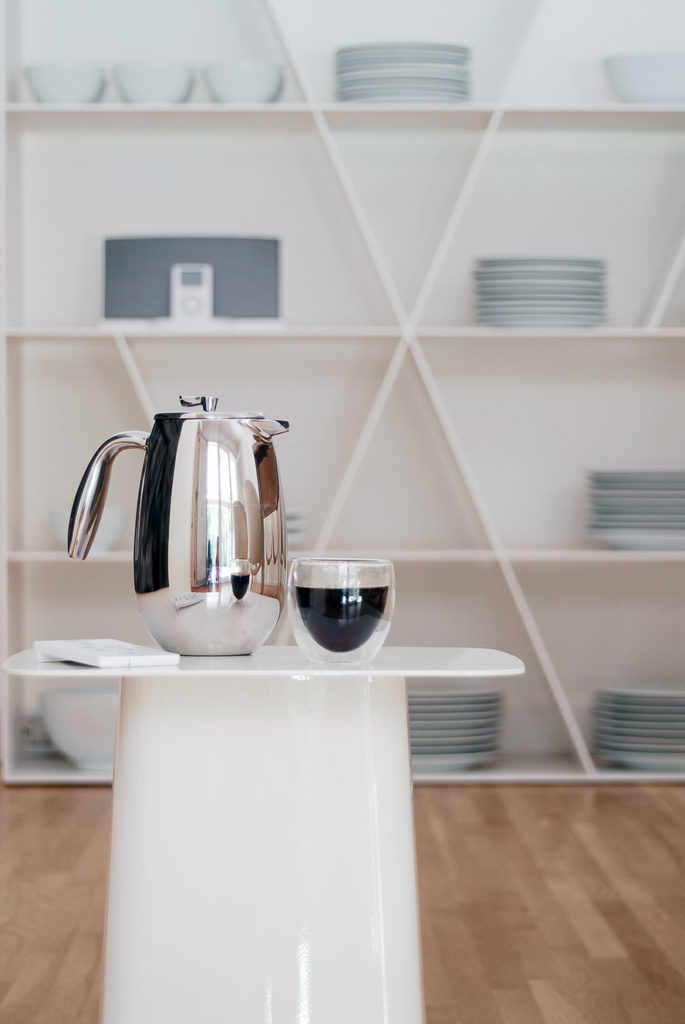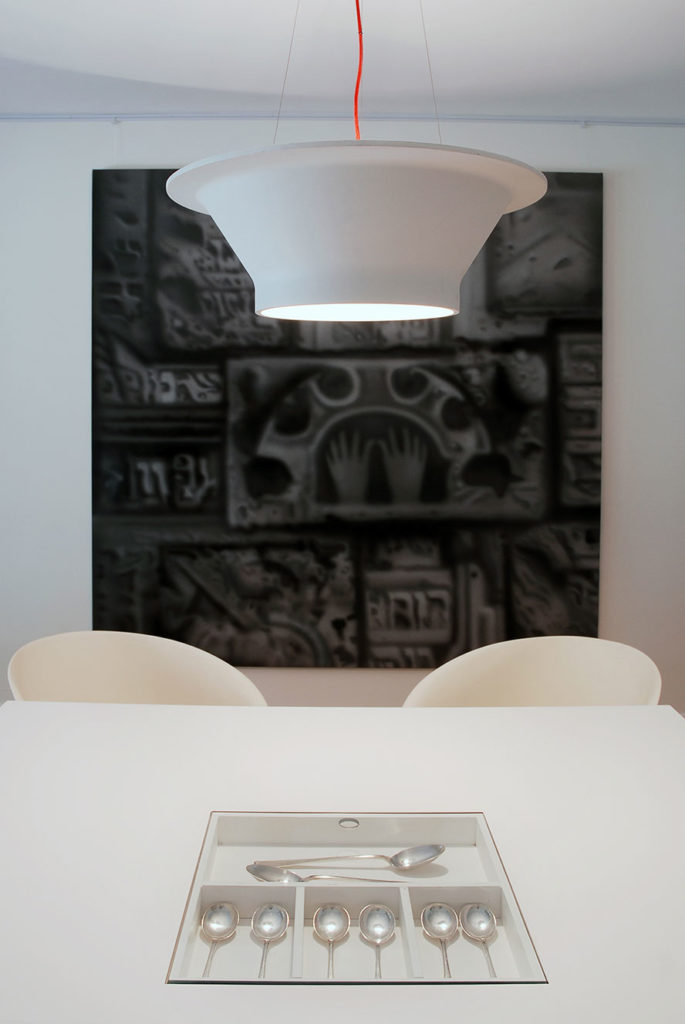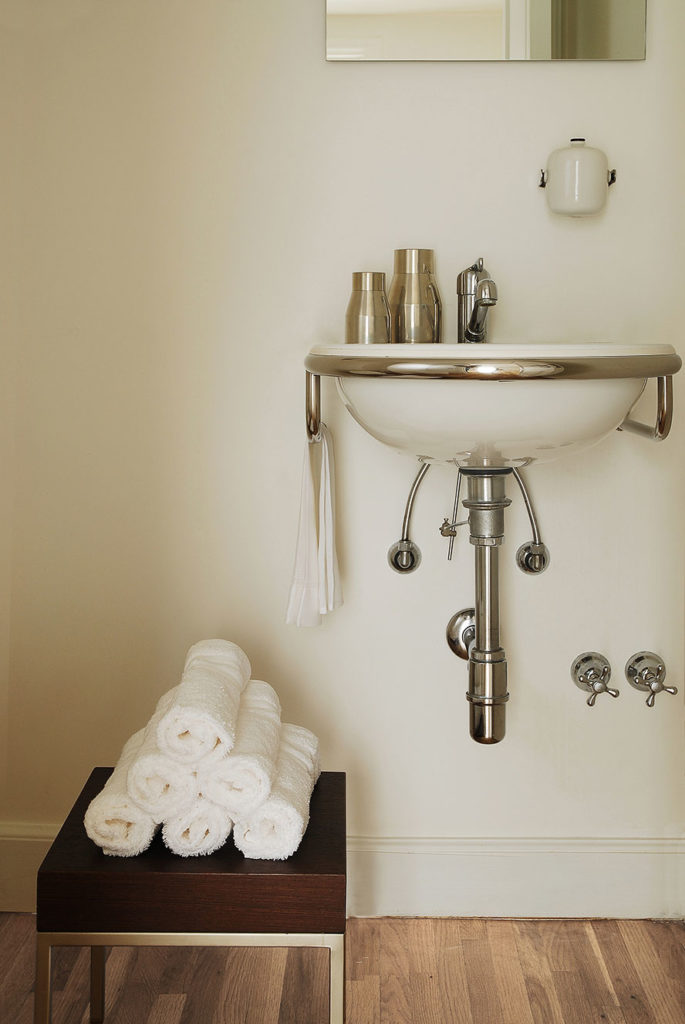 The bed placed at the center of the main room and the bench upholstered with raffia are designed by Antonio Citterio. The metal tray-table is designed by Patricia Urquiola. The eiderdown cover and pillow cases are made of Egyptian cotton with details in Swiss organdy. At the foot of the bed there is a throw made of cellulose from Woodnotes and a painting.