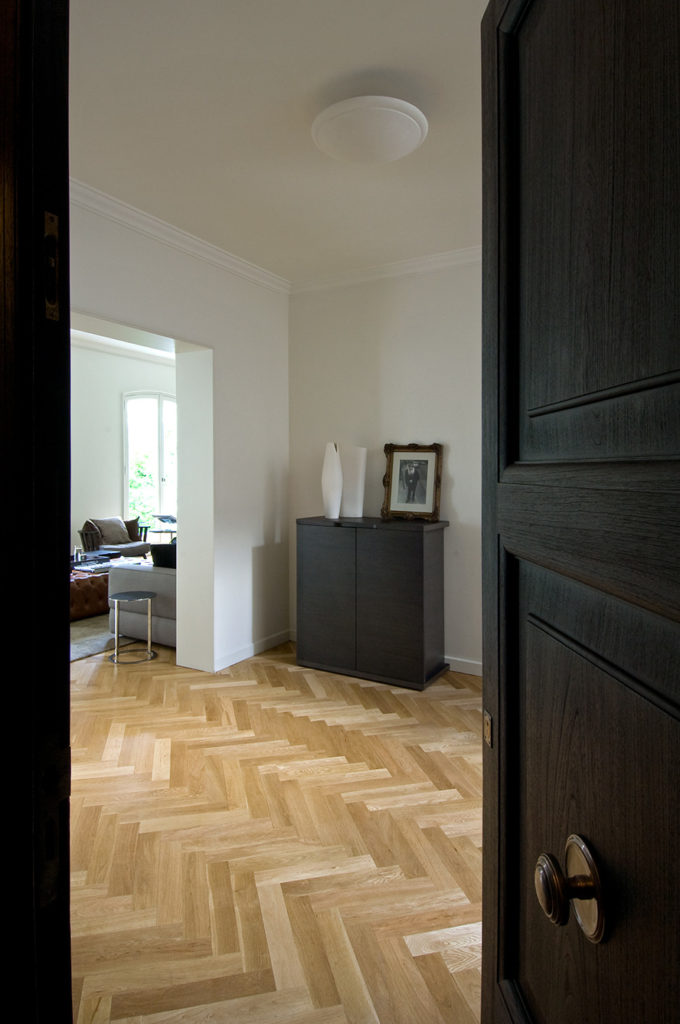 Extensive work on the architectural interior and furniture design in this duplex in the quiet Recoleta neighborhood area known as "La Isla" (The Island).
The spaces are dominated by a central leading piece and a set of smaller ones that provide flexibility. The living space is both relaxed and elegant. It is organized with a large linen sofa and four wooden Gervasoni armchairs with linen and velvet cushions. In the center, over the wool-and-silk Tibetan rug, there is a leather capitonné pouf and a brown oak table rest. Over the fireplace is a gilded mirror circa, 1770, and in the corner an original gilded screen from Maison Jansen. Antique or design objects were sought and placed to prioritize the spaces.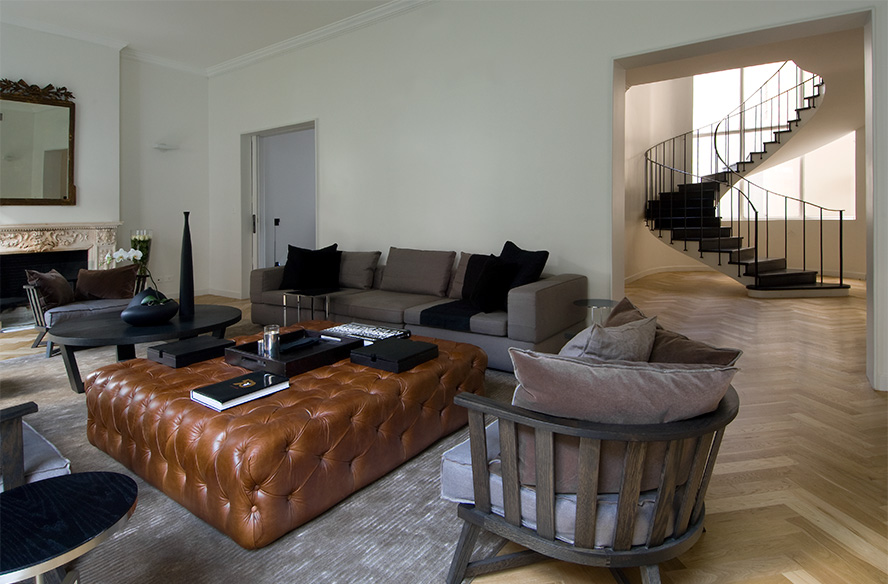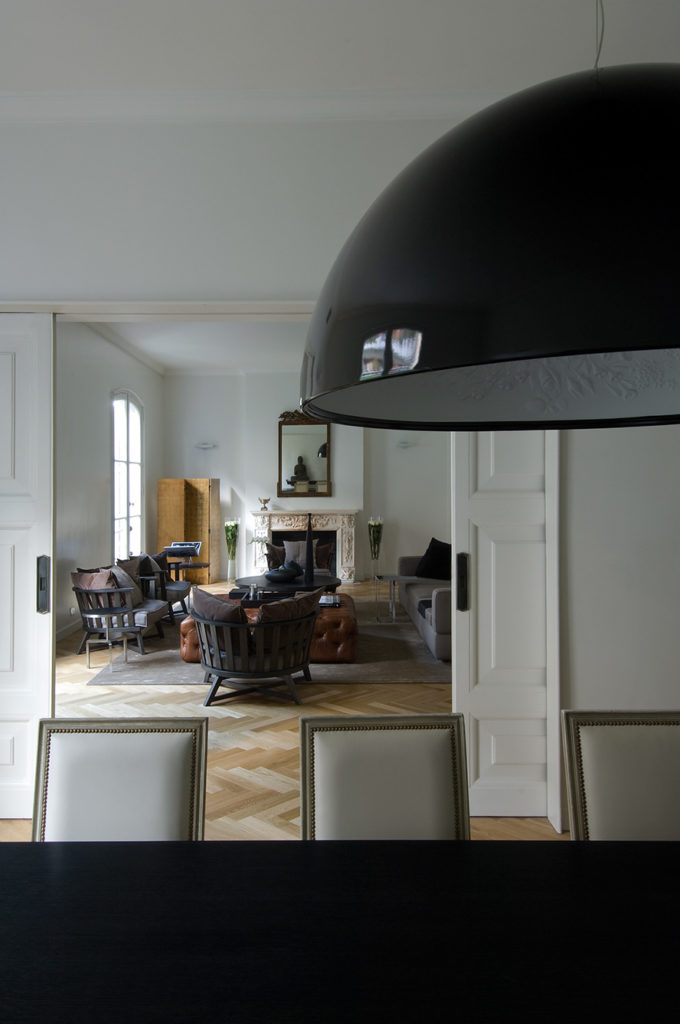 The modern-design table in brushed black oak contrasts with the Louis XVI leather-upholstered chairs from Maison Jansen. The table is lit by a hanging lamp, Skygarden, designed by Marcel Wanders that blends in perfectly with the antique and modern equipment.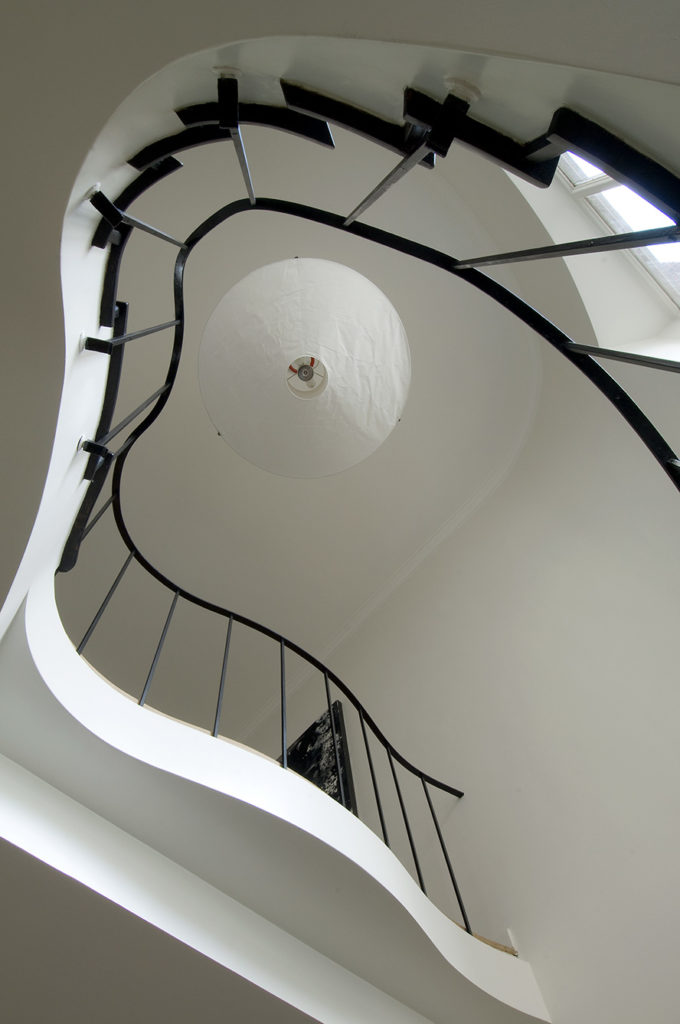 A hanging "flotation" lampshare designed by ingoo maurer, crowns the staircase that connects tthe lower and upper floors of the duplex. so the stairs would gain prominence and sculptural character, the iron railing was matched to the tinted black oak steps.
There is a linen-upholstered bed on the wool-and-silk Tibetan rug. The comforter cover and pillows are made of Egyptian cotton with details in Swiss organdy and the blanket is made of Sahco Hesslein velvet. The bed rests against a black oak headboard, with lacquered chest drawers and Galilea table lamps from Carpyen.