R Apartment Palermo
A goal of this extensive architectural interior design project was to create an ideal atmosphere in the union of two half floors. The spaces were worked out in dark shades, based on the color of the wenge wood used in panelings. Two opposing sofas, upholstered in linen with accessory velvet cushions and ostrich feathers, provide the frame for the coffee table in dark ash. The rug is made of natural llama wool. The nickel-plated centerpiece has been designed by Hervé Gambs.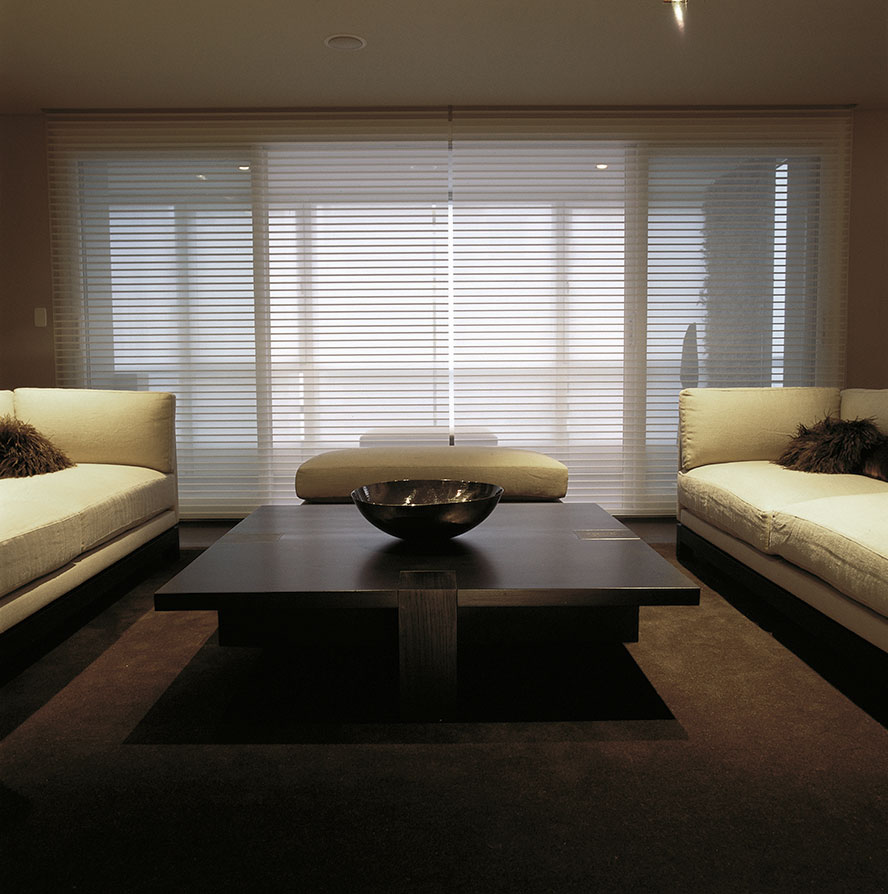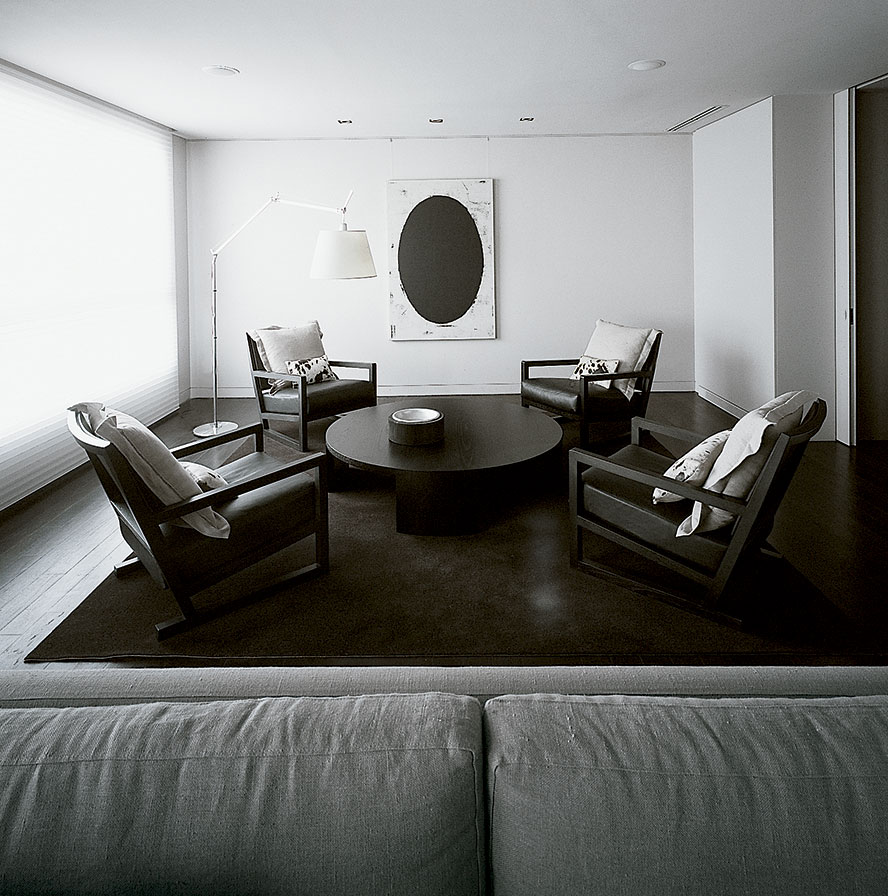 This living area was equipped and organized with a round coffee table and four armchairs that combine wood, leather and linen. On the wall, a work of art by Kirim, lit by a Tolomeo Mega lamp designed by De Lucchi.
A polished brown sucupira wood floor appears to flow like water, unifying the different spaces of the apartment. The design incorporates roller screens that preserve internal vistas, and proposes a series of sliding panels that define the areas. The nickel-plated vases signed Hervé Gambs brighten up the environment.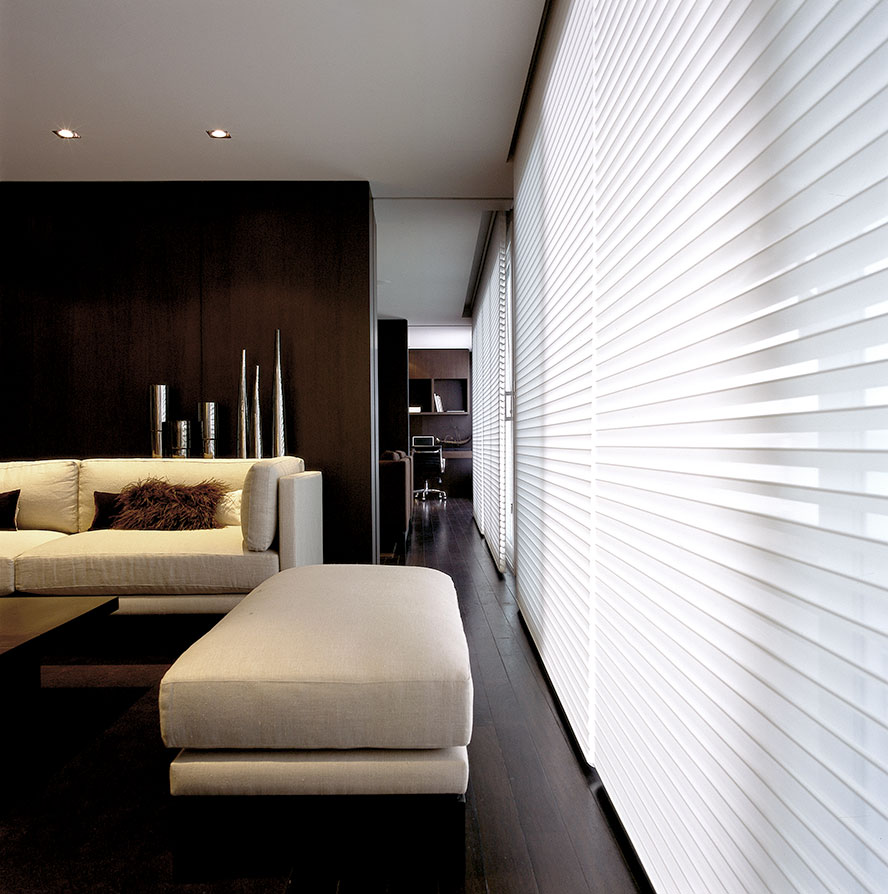 The home theater is designed to be both smart and completely inviting. Four modular sofas upholstered in linen with leather and fur accessory cushions.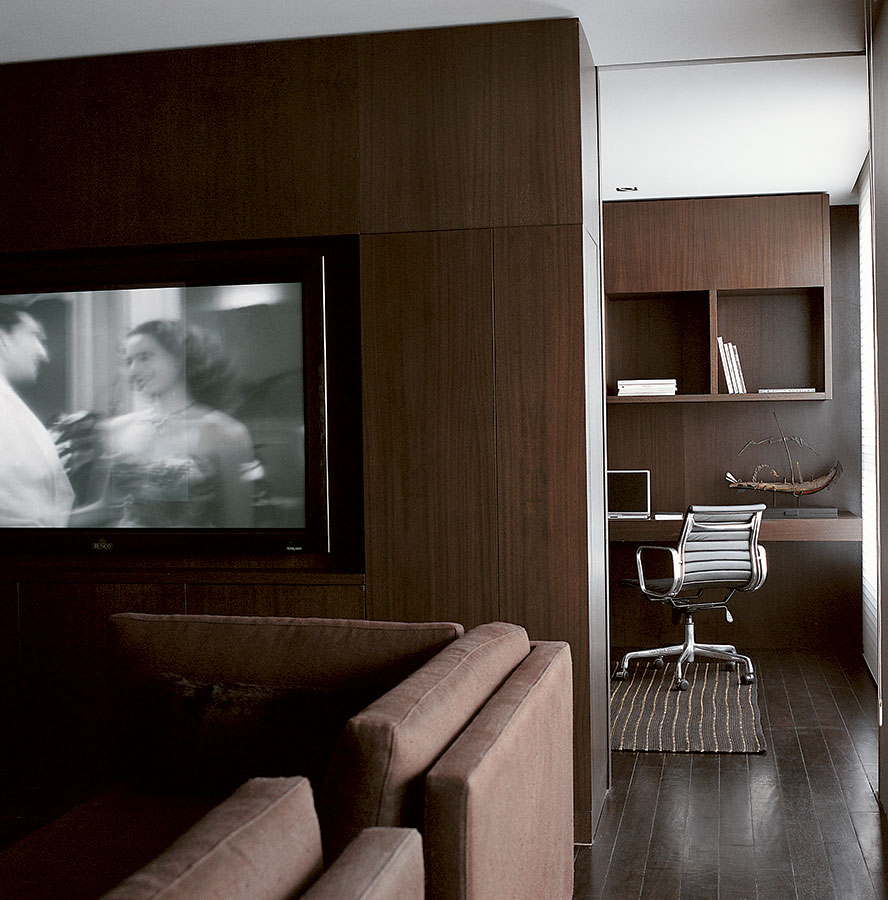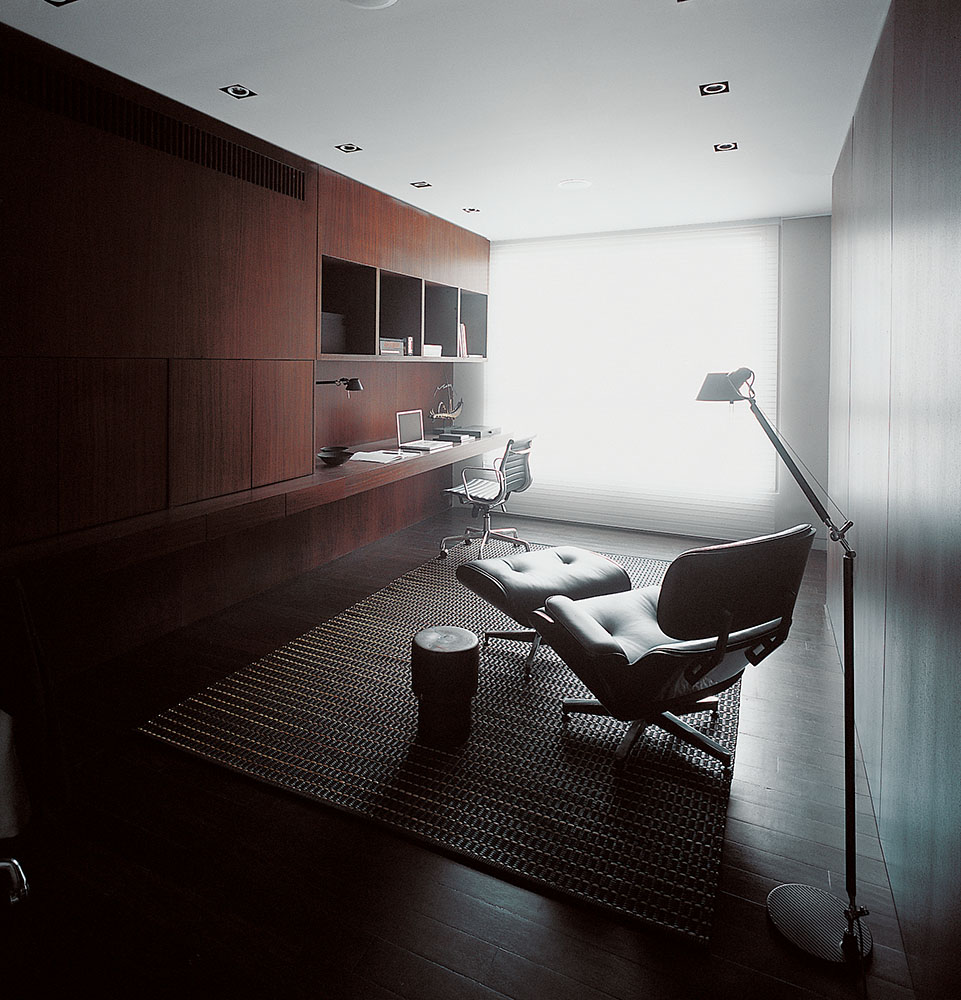 Pieces of classic design such as the Charles Eames armchair with footrest, in a comfortable working area. The modern lines revive traditional pieces in a contemporary way.
The lacquered table in the dining room provides reflection and light. On its surface rests Limoges china along with the service plates and the silver Driade candelabrum. In the background there is an engraving by Antonio Berni.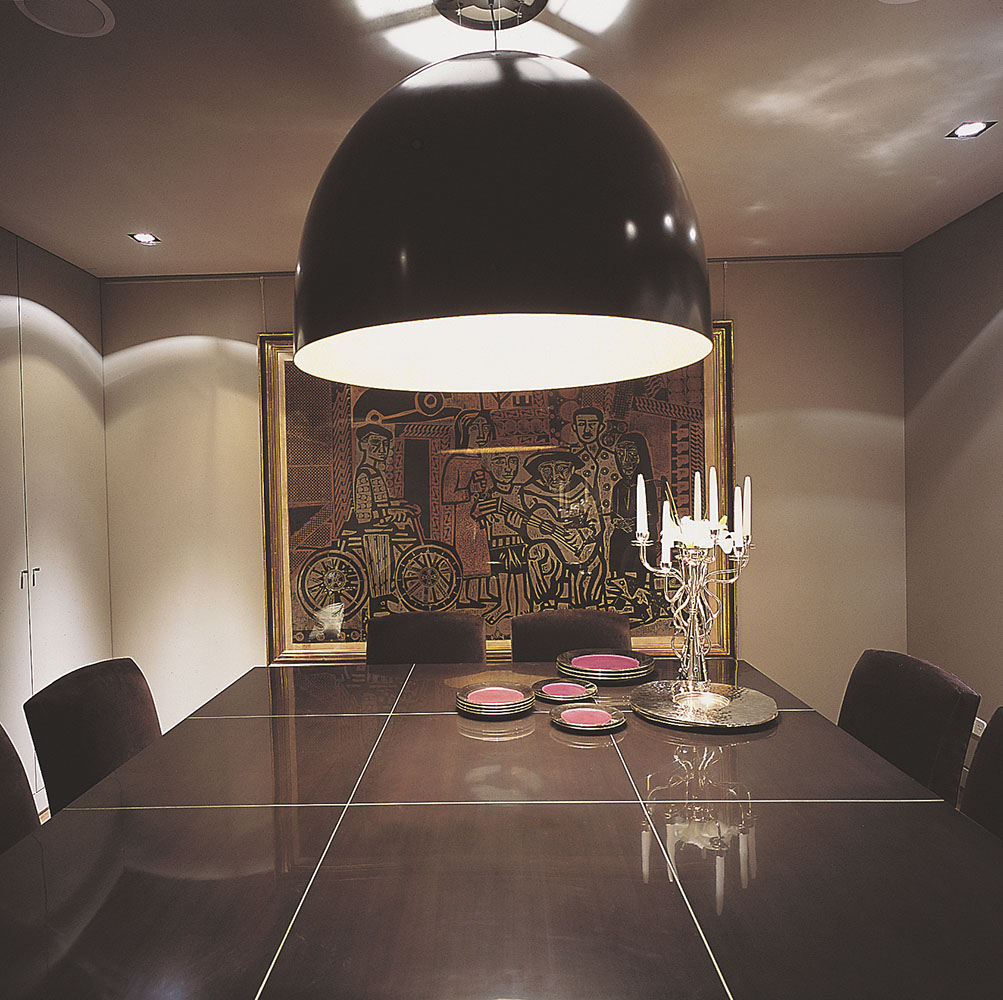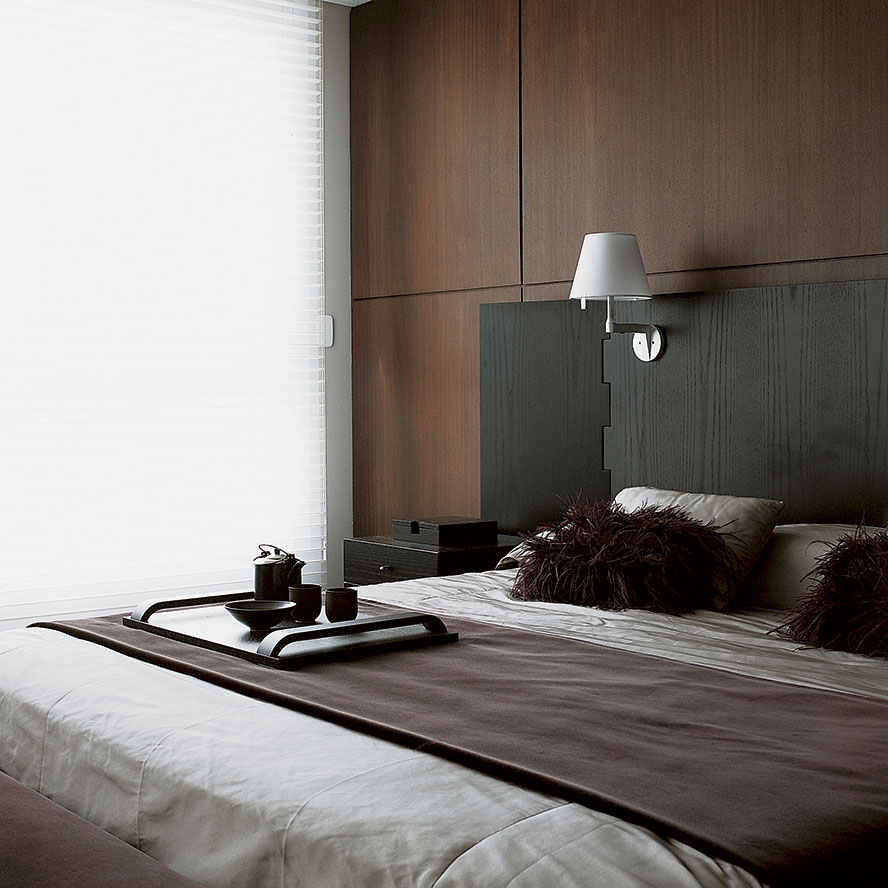 The headboard and the night tables are made of dark-tinted ash wood. The coverlet by Jim Thompson is made of silk, the blanket and the footstool are made of velvet and the accessory cushions of ostrich feathers.
In one part of the bedroom a reading corner or breakfast area was created, with a table designed by Julie Prisca and two armchairs with matting seat backs and silk cushions.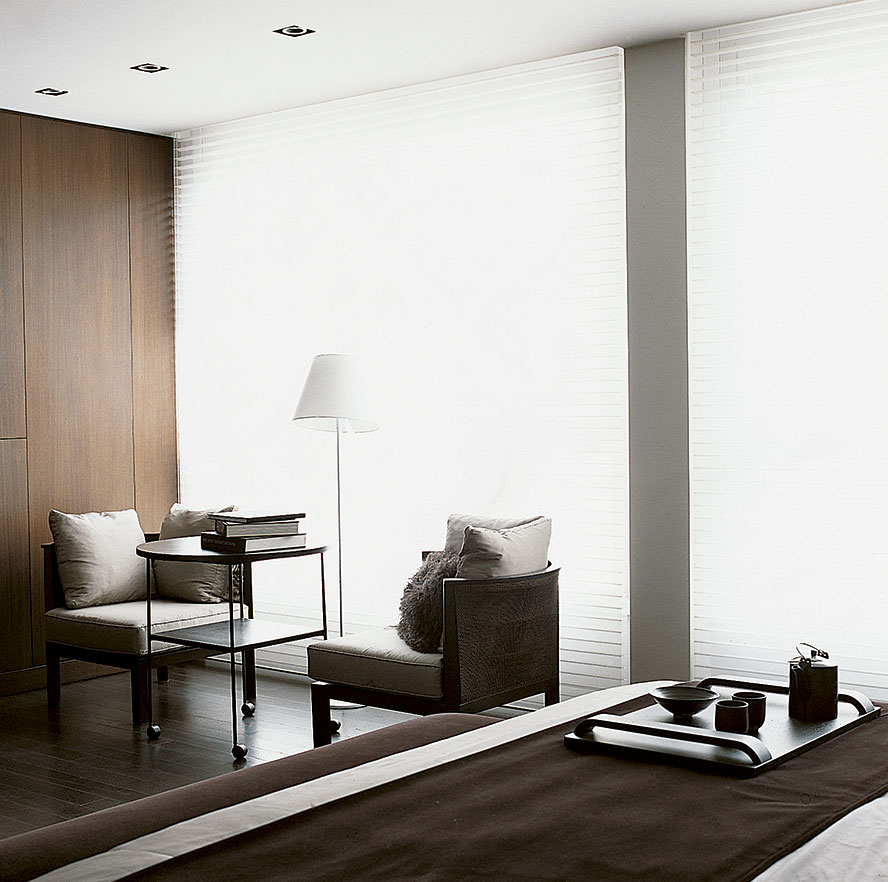 Daniela Mac Adden Photography. Adela Aldama Photography