A House San Isidro
Two-story house with a clean and forceful design, structured around large, monochrome spaces that interplay with the variety of reflections provided by the light. There is no accumulation of ornaments or objects which generate an unpleasant aesthetic impression, – only those that are necessary and carefully chosen. The spaces are clean, with containers that hold whatever is necessary for greater comfort. Thus a calm atmosphere is created. The exaggerated length of the wall leading to the entrance lends a quietly theatrical experience to arrival. Clarity and comfort do not depend on quantity but on absolute quality of space.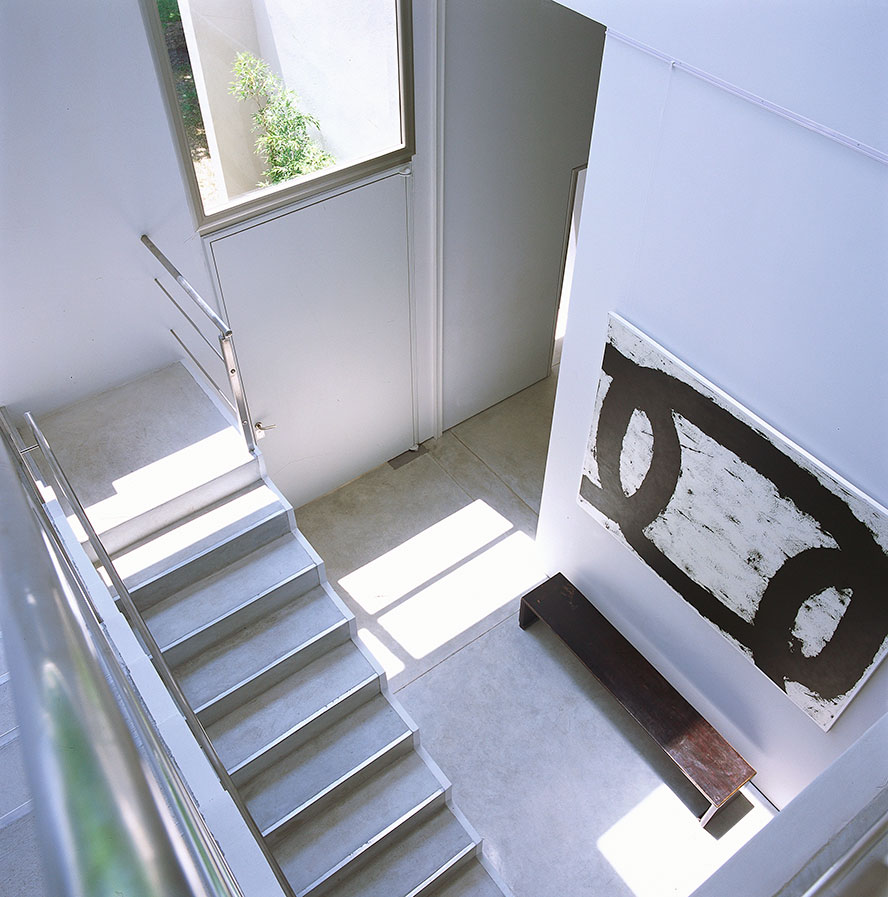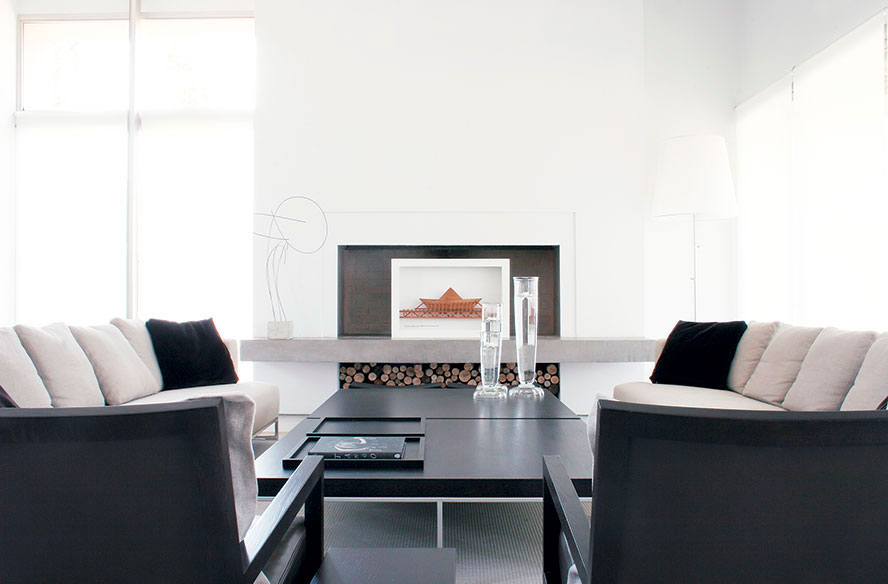 Living-room composed of a pair of linen-upholstered sofas accompanied by easy chairs in leather and linen and coffee tables in aluminum and brown oak. In front of the fireplace stand the sculptures "Building the Dream of Return" by Bastón Díaz and "Spatial Volume" by Enio Iommi.
In each space, transparency is the key, even in the choice of a large proportion of the objects, such as these glass flower vases with jasmines submerged within them.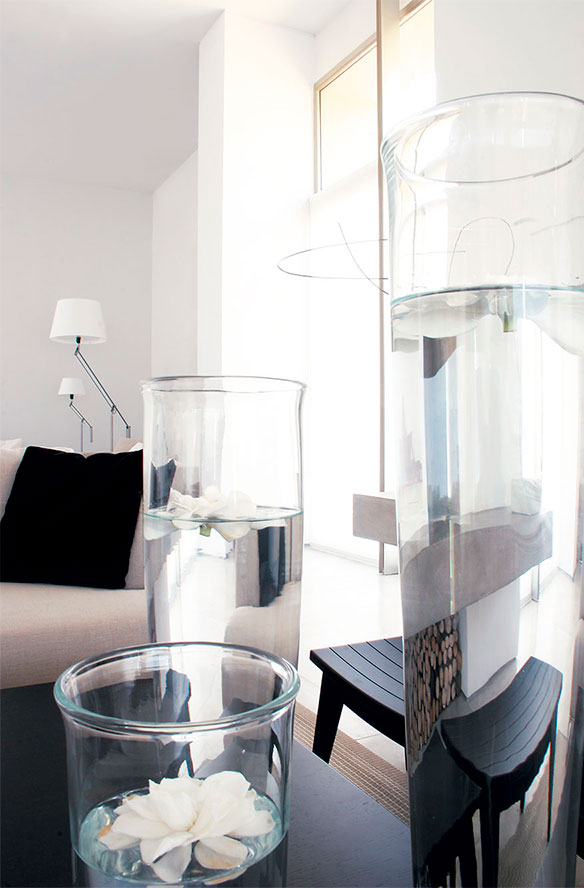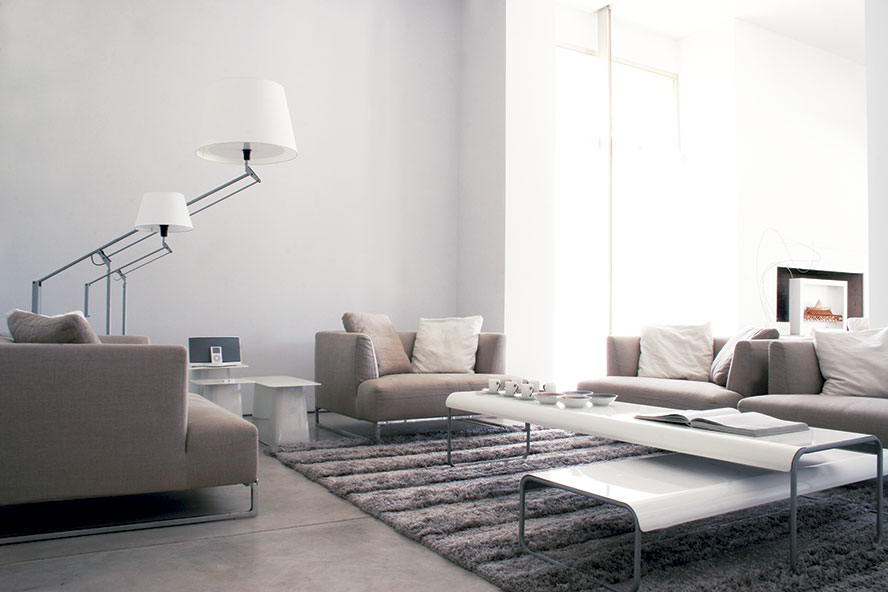 Full-height windows bathe the open floor areas in natural light and open onto the magnificent view, generating a sense of tranquility. On the viscose rugs, linen-upholstered easy chairs and velvet accessory cushions outfit the home theater, in which a Limoges porcelain coffee set stands out on the low-slung tables. Two Carpyen Galilea lamps and three Vitra side tables round out the space.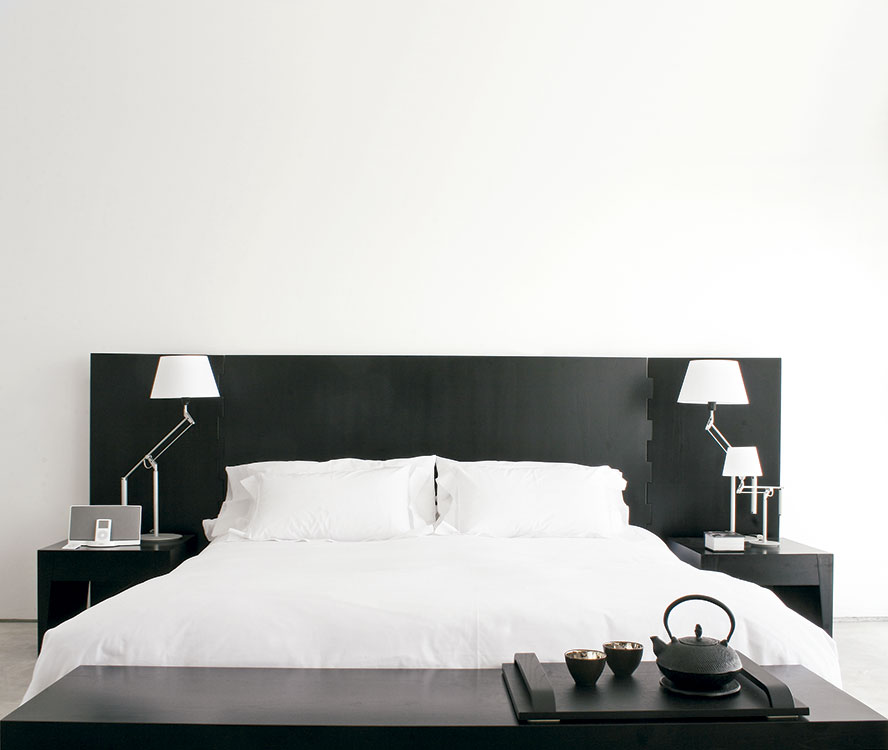 Screen with three wings, nightstands and the bench-table located at the foot of the bed all in brushed black ash. Carpyen lamps and wooden tray with iron teapot and ceramic cups by S. A. Perrin. The bedspread and pillow cases are of Egyptian cotton with Swiss organdy details.